The overall aim of the HeBe project is to identify blood factors with a rejuvenating effect on the human brain that can thus become therapeutic targets for Alzheimer's disease. The project will start in 2021, has a duration of 5 years, and is funded with about 1.5 million euros from the ERC Starting Grant granted to Dr. Marc Suárez-Calvet, neurologist and researcher at the BBRC.
To identify blood factors, researchers will determine the biological age of research participants from the Alfa Study, and analyze whether there are blood factors that differ among participants with extreme biological ages; that is, among those who have a biological age well above and below their chronological age (which is what marks the date of birth). The main hypothesis of the study is that there are factors in blood that explain these differences between biological and chronological age.
Specific objectives: 
Identify individuals with phenotypes of extreme biological age. The biological age will be predicted with neuroimaging and telomere length.
Determine blood factors that differ between the two extreme biological age phenotypes. Blood proteins and metabolites that differ between the plasma of these two extreme biological age groups will be identified by using proteomics and metabolomics approaches.
Develop an assay toolkit of potential rejuvenating and ageing blood factors. They will be measured cross-sectionally in the Alfa Study.
Test whether the identified blood factors predict longitudinal neurodegeneration and can be modified by pharmacological and non-pharmacological interventions. The analyses will be performed in the Alfa + and EPAD cohorts, which included information about life-style factors and results from clinical, cognitive and neuroimaging tests. 
Principal investigator of the HeBe project at BBRC:
Dr. Marc Suárez-Calvet, ERC researcher
Dr. Suárez-Calvet has a degree in Medicine (UAB) and Biochemistry (UB), specializing in Neurology at the Hospital de la Santa Creu and Sant Pau in Barcelona, and a Doctor summum cum laude (UAB). In 2020 he obtained the ERC Starting Grant to develop the HeBe project.Throughout his career he has combined clinical experience with intense activity as a basic researcher, demonstrated by publications in high-impact journals such as Science Translational Medicine, EMBO Molecular Medicie, Acta Neuropathologica or Neuron.
 
This project has received funding from the European Research Council (ERC) under the European Union's Horizon 2020 research and innovation programme (grant agreement No. 948677).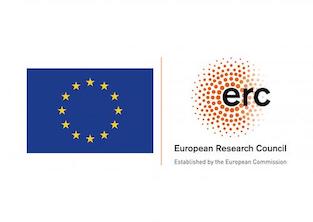 HeBE will investigate blood factors with a rejuvenating effect in research participants from the ALFA and EPAD studies with extreme biological age